SAMSON ENGINEERING INC.
is an multidisciplinary Engineering and Architecture design firm that provides a multitude of services. Our team consists of dedicated professionals who all contribute to our variety of services. Our professional variability and knowledge help us provide our clientele with unforgettable service and innovative creations.
An integral part of SEI's success arises from meeting and exceeding the expectations of our clients. Our ability to adapt in order to meet the specific and unique needs of our clients allows us to overcome any possible challenges and meet the requirements of each project. We strive to be the consultant of choice by offering innovative technologies, responsive service, and cost-effective solutions.
Our in-house drafting department compliments the design aspect of our business. We are able to provide a full range of CAD drawings for all of our engineering and architecture and have the capability of generating 3D computerized models.
We understand that our clients expect practical, honest, personalized service from someone they can relate to. The team at SEI is committed to providing you, the client, with an outstanding level of service.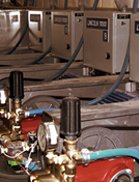 Engineering
SEI provides a wide range of services to provide for your engineering needs.
LEARN MORE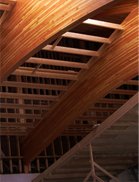 Architecture
Architecture is the artful profession of taking an idea, a concept, a dream… and transforming it into a reality.
LEARN MORE